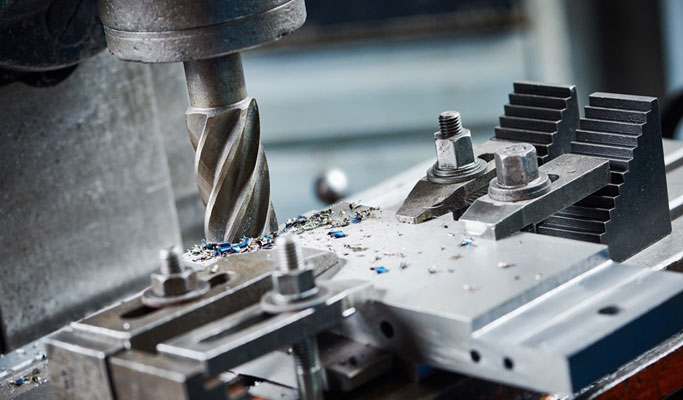 China Pintejin cnc milling machining company is a leader in tight tolerance, high precision stainless steel machining.Stainless steel is one of the more popular specialty metal with which we work, and our proven machining capabilities enable us to create top quality parts that match even our customers' most intricate designs.Thanks to a state-of-the-art CNC machining equipment and a highly skilled staff, China Pintejin cnc milling machining company can deliver precision machined stainless steel parts with tolerances of ±0.0005" or better—no part design is too simple or complex. Whether you need prototype parts or high-volume production runs with quantities in the tens of thousands or more, our stainless steel milling services are the ideal solution
Want to make a custom part with stainless steel alloy material, understand how much cost and how much time to finish the parts, you can reach Pintejin milling machining team to get technique support and have a free quote for your project instantly.
WHAT ARE THE BENEFITS OF STAINLESS STEEL MACHINED PARTS?
The following are some of the physical and mechanical properties that makes Stainless Steel and Stainless Steel alloys a commonly used material for machined parts and products.
Superior electrical conductivity for excellent conduction of both electricity and heat
Ductile and malleable material that is easy to shape and form
Naturally resistant to corrosion and rust
Higher feed speeds increase productivity and profitability
Certain Stainless Steel alloys, for example, Stainless Steel beryllium, have comparable strengths to steel alloys
Non-magnetic and non-sparking material that offers high levels of heat transfer
Highly polished surface with a bright, reddish brown color for added cosmetic and aesthetic appeal
Completely recyclable for highly sustainable machining
COMMON APPLICATIONS AND INDUSTRIES
The numerous advantages and benefits of Stainless Steel makes it a preferred material for precision CNC, Swiss, and other machining techniques. Pintejin can machine parts, components, and products using Stainless Steel alloys for virtually any application or industry, including but not limited to the following:
Electronics
Semiconductors
Electrical applications
Pharmaceutical
Aerospace
Automotive
Food and beverage processing
Military and defense
Construction
Industrial machinery
Plumbing
HVAC
House appliances
Transportation
Consumer products
Marine