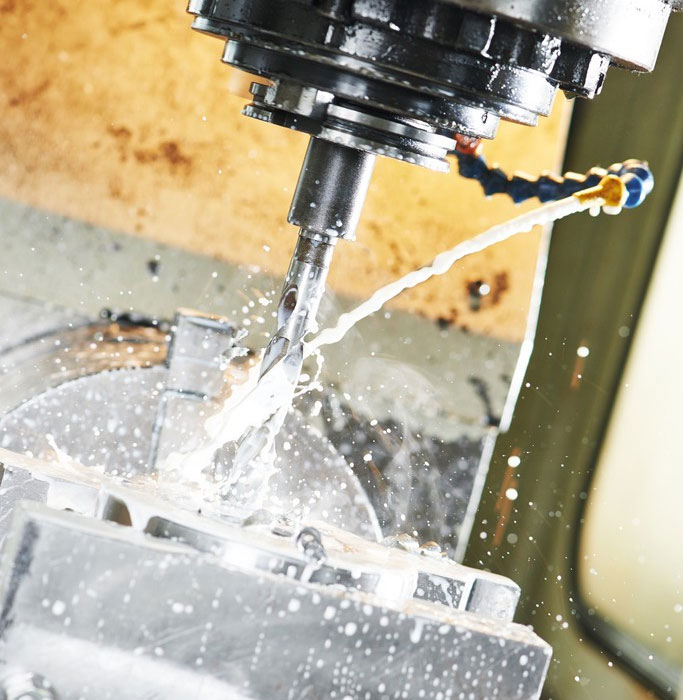 For over 12 years, Pintejin has been a premier manufacturer of precision machined titanium components. Combining our industry expertise with our precision titanium machining services, we fabricate complex titanium parts for a wide range of applications and industries, including electronics, medical, military, and automotive. We have experience working with various titanium alloys and can recommend a specific one that will best meet your part requirements. We offer a wide range of state-of-art machining and secondary processes, including CNC, Swiss, multi-spindle, Davenport, and Hydromat, that offer advantages such as higher machining speed, close dimensional and form tolerances, improved surface finish, reduced material waste, and longer tool life. We can quickly produce precision machined titanium parts and components that meet strict requirements and specifications with fast cycle times and a high level of accuracy and repeatability.
When it comes to titanium CNC machining services, everyone requires accuracy and exactness in their outcomes.
To that end, DEK is facilitating its consumers with premium quality and error-free results. You won't regret taking our services.Contact our service manager now for details.
Titanium machining can be very difficult, especially when it has not been alloyed.Pintejin has a great deal of experience machining titanium in this condition. We provide custom titanium machining services for companies worldwide.
Titanium machining requires specialized machining machinery, trained operators, and engineers with extensive titanium machining experience. Pintejin offers all of that and more. Several of our customers' components are made from Grade 5 titanium requiring close tolerances and good surface finishes. We have produced these parts on a regular basis for decades, including targets, pallets, electrodes, and anodes.
For titanium machining pricing, please share details about your project with us. We will provide a no-obligation quotation as quickly as possible.
3-Axis Titanium CNC Milling
It is a process that involves the movement of 3 axes simultaneously unless the desired product is produced. Typically, the material moves back and forth, up and down, and side to side directions.Technically, it is a basic titanium machining process beneficial for the manufacturing of relatively simpler and uncomplicated shapes.
4-Axis Titanium CNC Milling
This type of Titanium CNC milling uses four-dimensional axes to create a piece of desired size and profile. Namely, the axes are X, Y, Z, and A that rotate simultaneously to fulfil operations.Generally, the process is helpful when the cutting has to be carried out at the sides of an titanium object.
5-Axis Titanium CNC Milling
The 5-axis milling process has X, Y, Z, A, and B axes to operate. It is popular due to its single-step machining dynamics.Moreover, it is the most advanced milling process helpful in manufacturing intricate parts such as artificial bones, titanium pieces, the aerospace industry, and other architectural products.